The perfect food for hiking - lots of protein, packed with flavor, and easy to carry. And the added salt is good for electrolyte balance.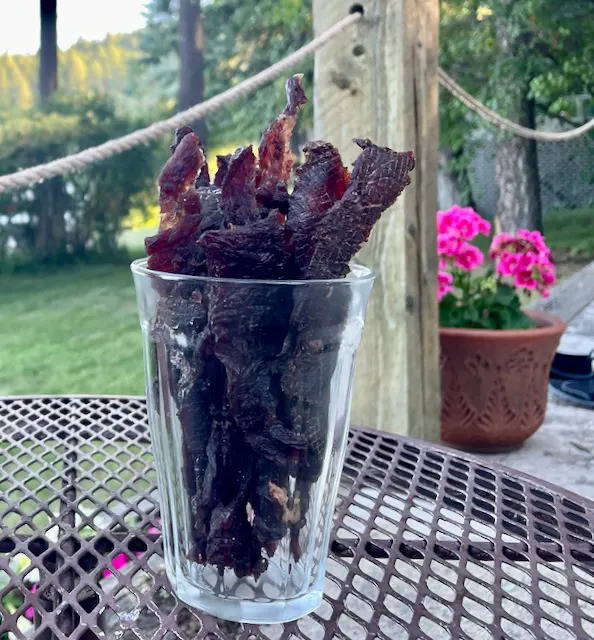 I never was a fan of jerky because I don't like smoked-flavored food (especially if it's fake "liquid smoke"). I'm also not thrilled with a strong soy sauce flavored jerky.
This recipe solves all those problems with a simple marinade of honey, garlic, ginger and salt. Then you get a huge flavor boost by adding Mountain Meadow Beef Bone Broth to the mix. No need for fake flavoring when you've got the real thing.
I recently took a 12-day backpacking trip into the Bob Marshall Wilderness and had lots of this jerky with me.
I ate a little bit each day to keep my protein and salt intake high.
Added bonus - it weighs almost nothing and has a big and satisfying flavor.