There is nothing quite as comforting and cozy as chicken soup. This recipe of Lemon Chicken Soup with Orzo adds a wonderful citrus and creamy flavor to the classic.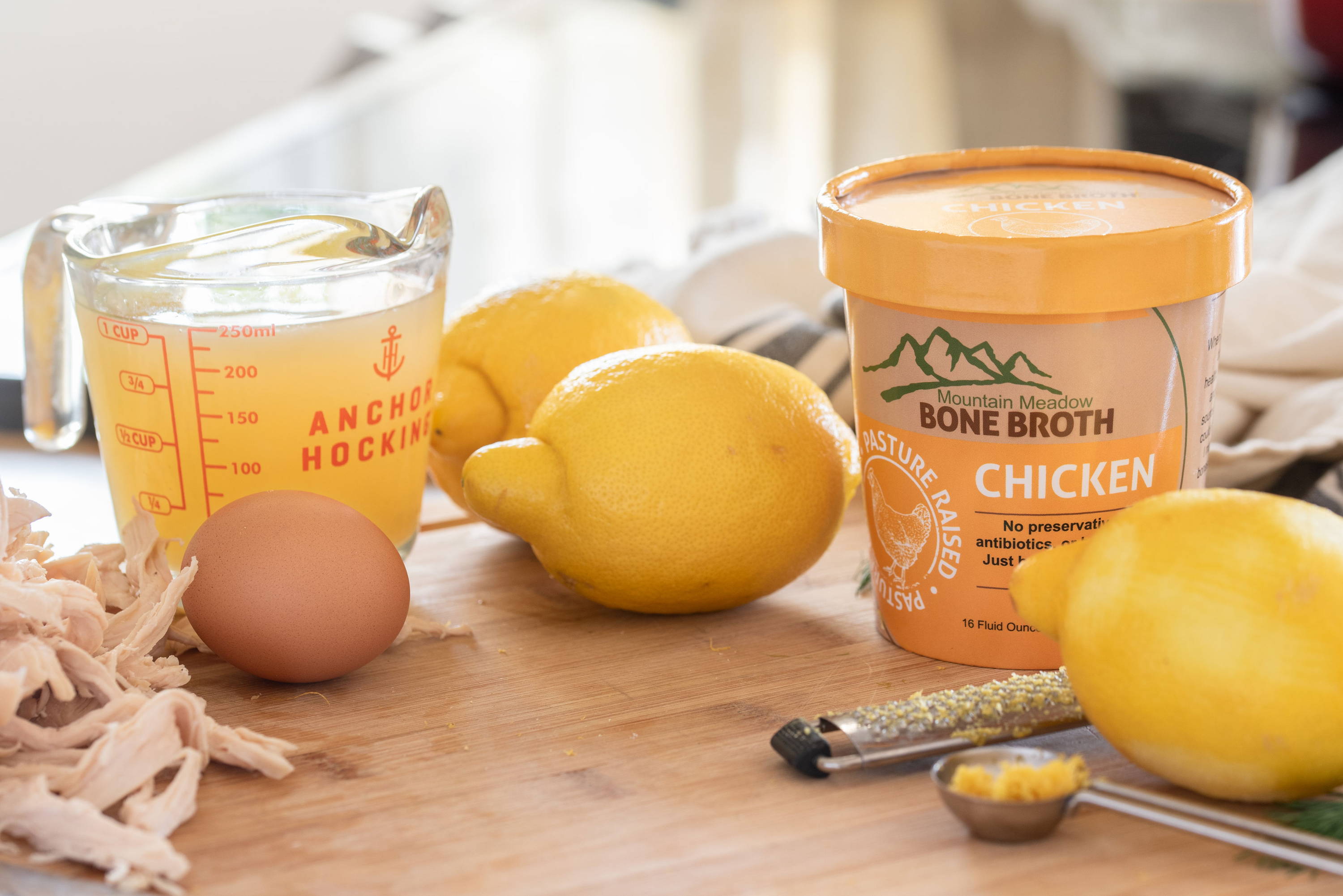 It's June in western Montana, and that means rain. In the arid west, we are always grateful for rain this time of year before the hot, dry summer hits us.  
But that also means it can get quite chilly this time of year. In our neck of the woods, June is the perfect time for Lemon Chicken Soup with Orzo - warm and satisfying with a fresh lemon flavor that reminds us that summer is right around the corner.
The recipe requires that you temper the egg before adding it to the soup. If you've never done that before, don't be intimidated. I remember the first time I had to temper an egg for a recipe, I was worried that I'd end up with scrambled egg instead of a smooth and creamy mixture. All my worry was unnecessary because it isn't hard at all. Just pour slowly and constantly whisk as you add the broth.  
If you make some Lemon Chicken Soup with Orzo, tag me with a photo on Facebook or Instagram so we can all see how it turned out.
Lemon Chicken Soup
Prep time: 5 Min
Cook time: 25 Min
Total time: 30 Min
If you are looking for a twist on comforting and cozy soup, this one is perfect. The citrusy and creamy flavor takes the idea of Chicken Noodle Soup to a new level of yummy.
Instructions
In a large pot, melt butter over medium heat. Add onion and cook for 3 to 4 minutes. Add garlic and cook for another minute. Add carrots, celery and salt. Cook until vegetables begin to soften.
Add Mountain Meadow Chicken Bone Broth, thyme, and oregano. Bring to a boil and add orzo. Give it all a stir and Immediately turn heat down to a simmer.
While the orzo is simmering, beat the egg and lemon juice in a bowl. Slowly whisk in 1/4 cup of the hot broth from the pot into the egg and lemon juice mixture.  Be sure to add the broth slowly and to constantly whisk (to avoid getting scrambled eggs!)
Slowly add the egg/broth mixture to the pot, stirring constantly.  Add the shredded chicken and black pepper.  Continue simmering until orzo is cooked and chicken is heated through.
Adjust salt and pepper to taste.  
Notes:
For the Shredded Chicken, you can simply roast chicken breasts, seasoned with salt and pepper. Be sure not to over cook them. When cool pull apart with a couple of forks. Or to make it really easy, grab a rotisserie chicken at the store!
Similar Recipes
Soup
Did you make this recipe?